Forensic Laboratory Analysis
Video ▪ Audio
ANALYSIS OF EVIDENCE RECORDINGS
Authentication Multi-Camera Synchronization
Transcoding Speech/Phonetic Evaluation
Spotlight Tracking Acoustical Event Identification
Photogrammetry Isolate Background Events
Expert Lab Reports Court Testimony & Consultation
DIGITAL ENHANCEMENT & RESTORATION
Image Enhancement Noise Removal
Image Stabilization Speech Intelligibility
VOICE IDENTIFICATION & ELIMINATION
Biometric Spectrographic/Aural
Aural Perception Speaker Identification
TRANSCRIPTION
Certified Transcripts Video Text Transcripts
Speaker Designation Text/Video Demonstratives
ADDITIONAL SERVICES
Data Acquisition, Format Conversion & Digital Archival
Acoustical Design & Installation Consultation
Lectures available on individual basis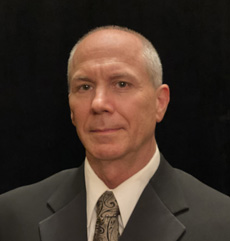 Barry G. Dickey is the certified forensic video expert for Audio Evidence Lab, a laboratory specializing in the forensic examination of audio and video recordings. With over 25 years of experience, Mr. Dickey has provided expert testimony in federal and state courts on issues involving audio, video, and voice identification. His expertise includes authentication, digital enhancement, digital restoration, voice identification, acoustical identification, evaluation of visual media, and analysis of speech for all formats of audio and video recordings. Certified transcripts are provided in a variety of demonstrative formats for effective presentation in court of mediation.

In association with The American College of Forensic Examiners, Mr. Dickey has served on the Executive Committees for both the Forensic Audio and Forensic Video Divisions of the American Board of Recorded Evidence. Since 1993, he has examined evidence relative to civil and criminal matters in more than 2000 cases in the USA, Canada, Mexico, Europe, Japan, Philippines, and Puerto Rico. Utilizing DSP technology, analytical equipment, and microscopic resolution, Mr. Dickey employs scientifically accepted techniques to provide the critical evidence required in the courtroom.

Forensic cases involving Mr. Dickey have been featured on The Learning Channel's "Science Frontiers", "Forensic Files", "America's Most Wanted", CBS, NBC, TruTV, US News & World Report, and Fox News Networks. He has consulted with news networks in reference to the "Osama bin Laden Tapes" and the "2012 Presidential Debates", as well as other recordings released through foreign news networks. Recent cases also include the "Holyland Foundation", "NFL Bountygate", and the "Innocence Project".

Clientele include US Government, Foreign Government Agencies, Civil & Criminal Attorneys, State & District Attorneys, US Military Forces, Judicial Committees, Corporate Law Firms, Federal & State Law Enforcement, Federal & State Public Defenders, Innocence Project, Insurance Companies, News Broadcast Agencies, and Private Investigators.